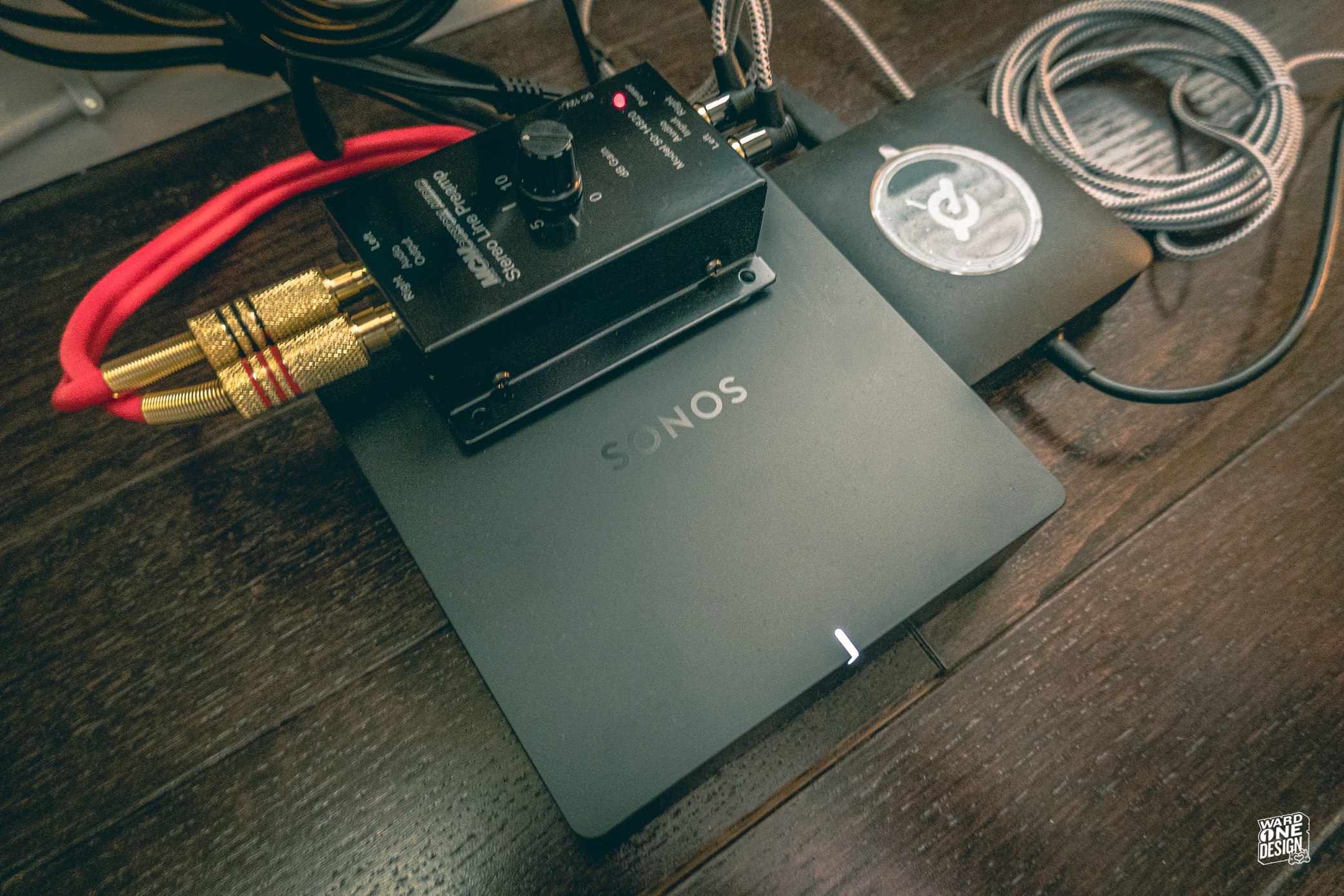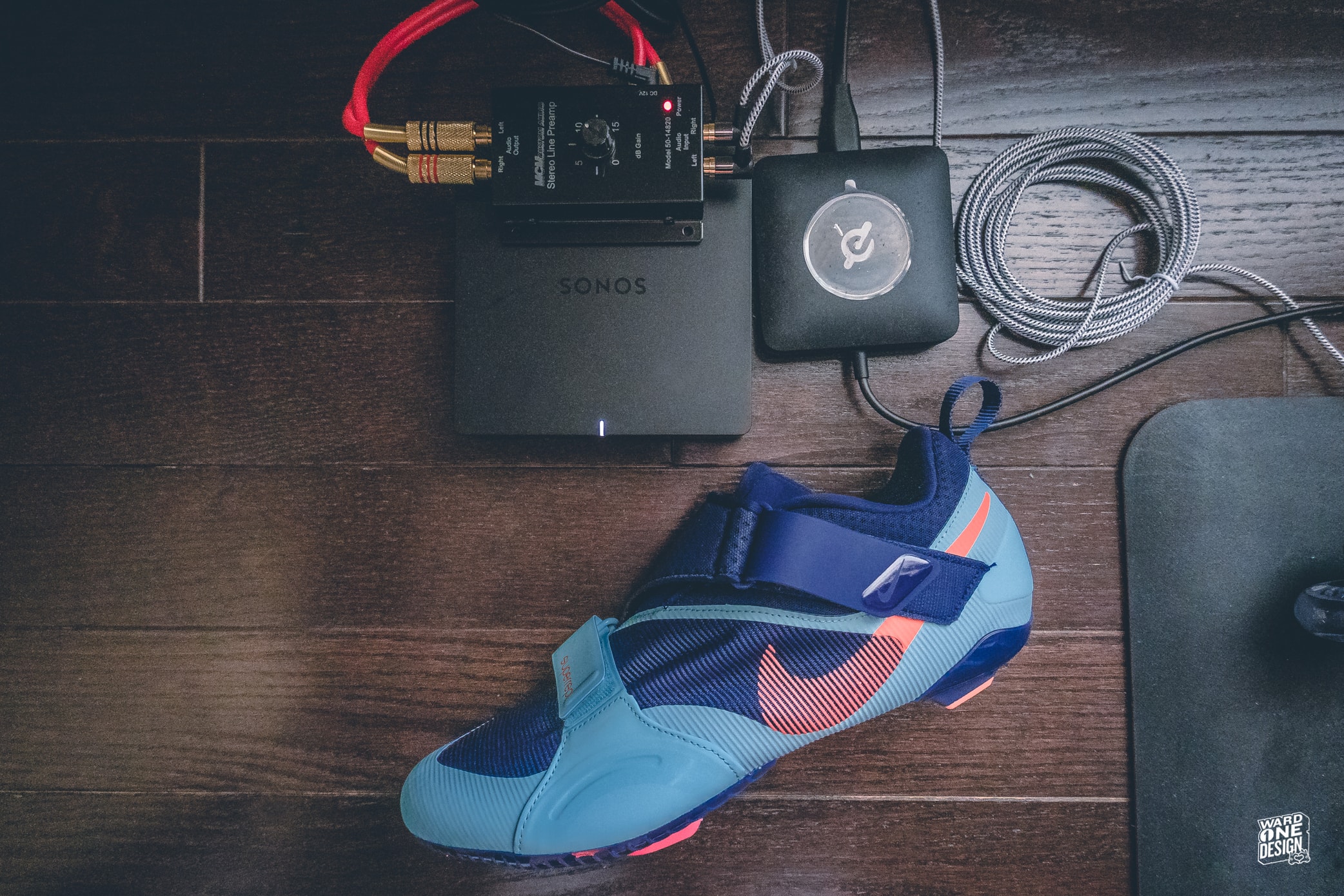 Peloton x Sonos
Found a solution to amplify the Peloton audio from the Bike+ utilizing my home Sonos setup and adding the Sonos Port and a Pre-Amp to raise the output level. Let's Ride!
---
Here's the Equipment:
Sonos Port • Pre Amplifier • Patch Cable • RCA Cable
---
RCA cable inserts into the Peloton headphone output port to the input port of the Pre-Amplifier. The patch cable goes from the output port of the Pre-Amplifier to the Line In port on the Sonos Port.

In the Sonos app, group the Port with the room that the rest of your Sonos is in, and utilize the Line Out option as the source.
The scent of your one true love. Sneakers.
eBay Authentique Candle is a luxury, small-batch candle fragranced with the scent of authentic, new kicks. With sneaker box inspired packaging and a 35-hour burn time, it's the essential candle for discerning sneakerheads. Formulated with input from our sneaker authentication experts, the eBay Authentique Candle leads with notes of warmed pebble leather and bursts of EVA foam, followed by hints of industrial glue and fresh-pressed textiles.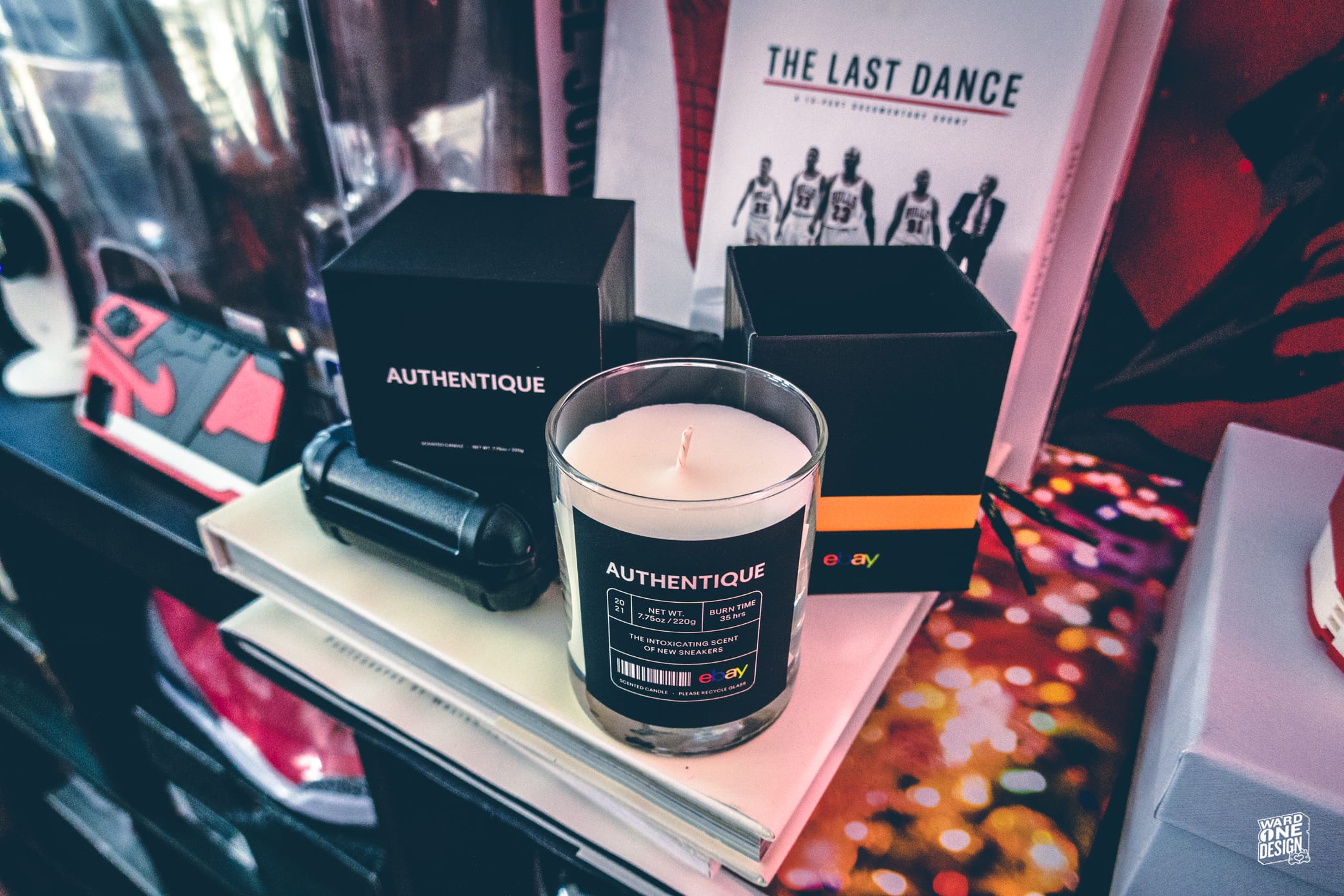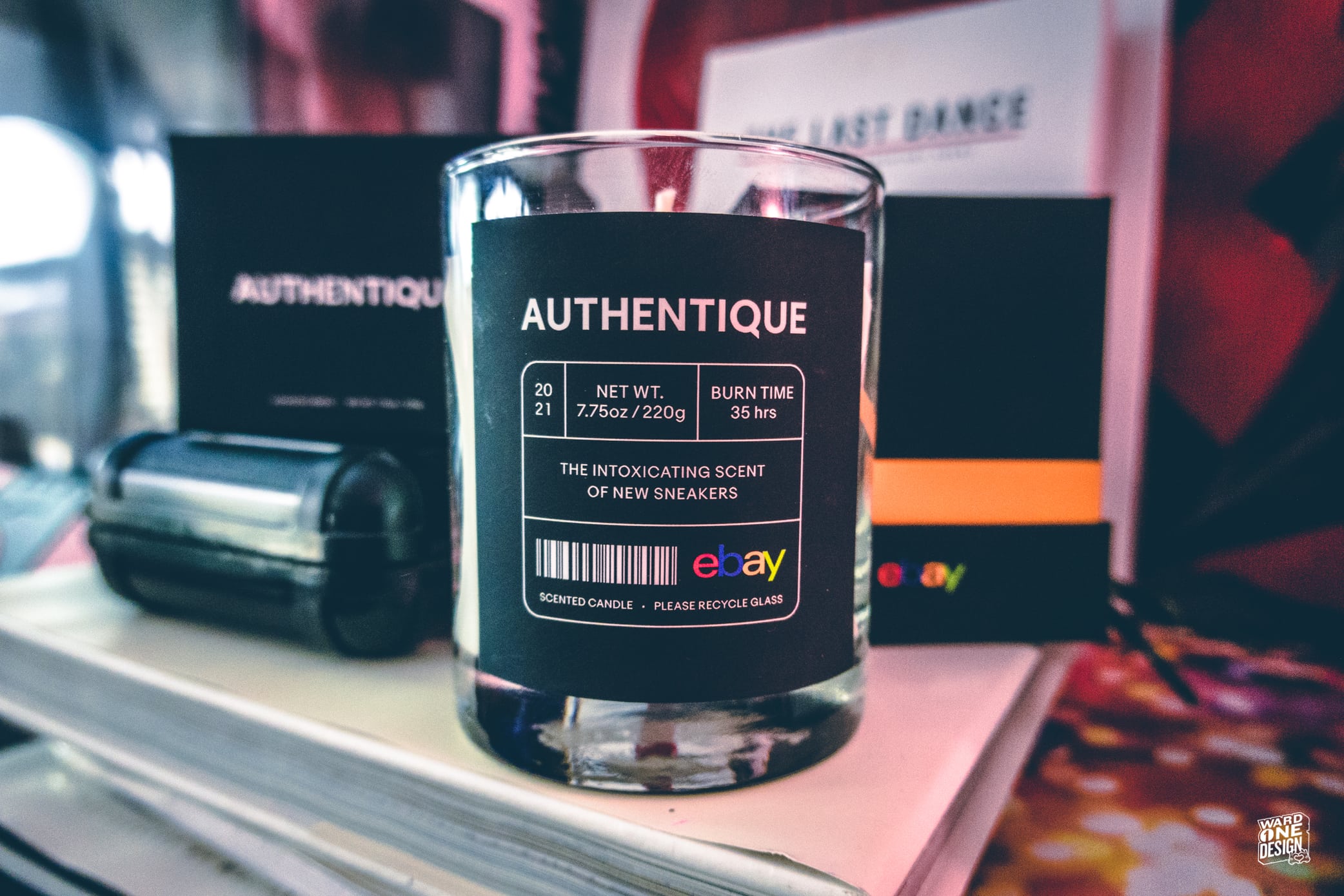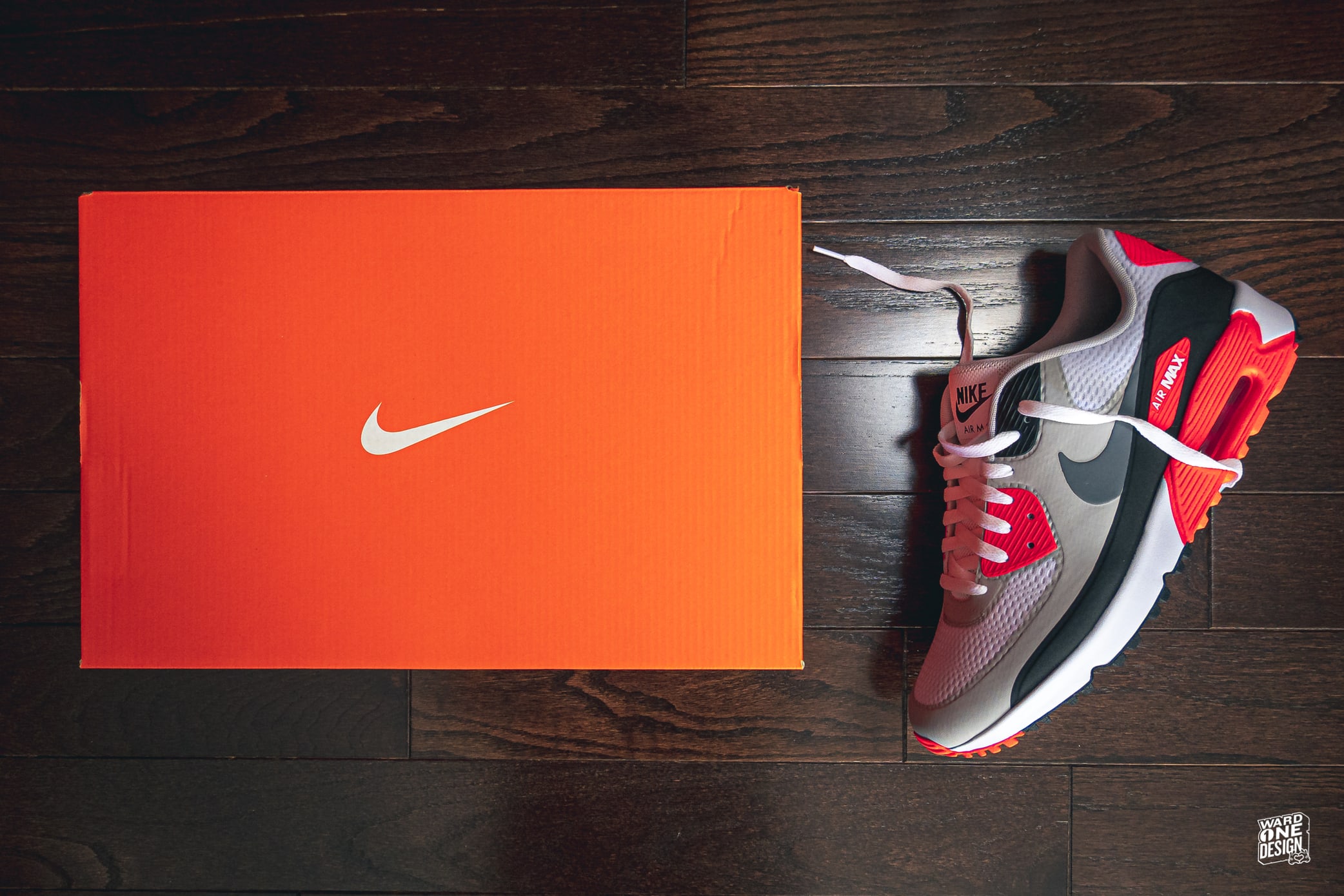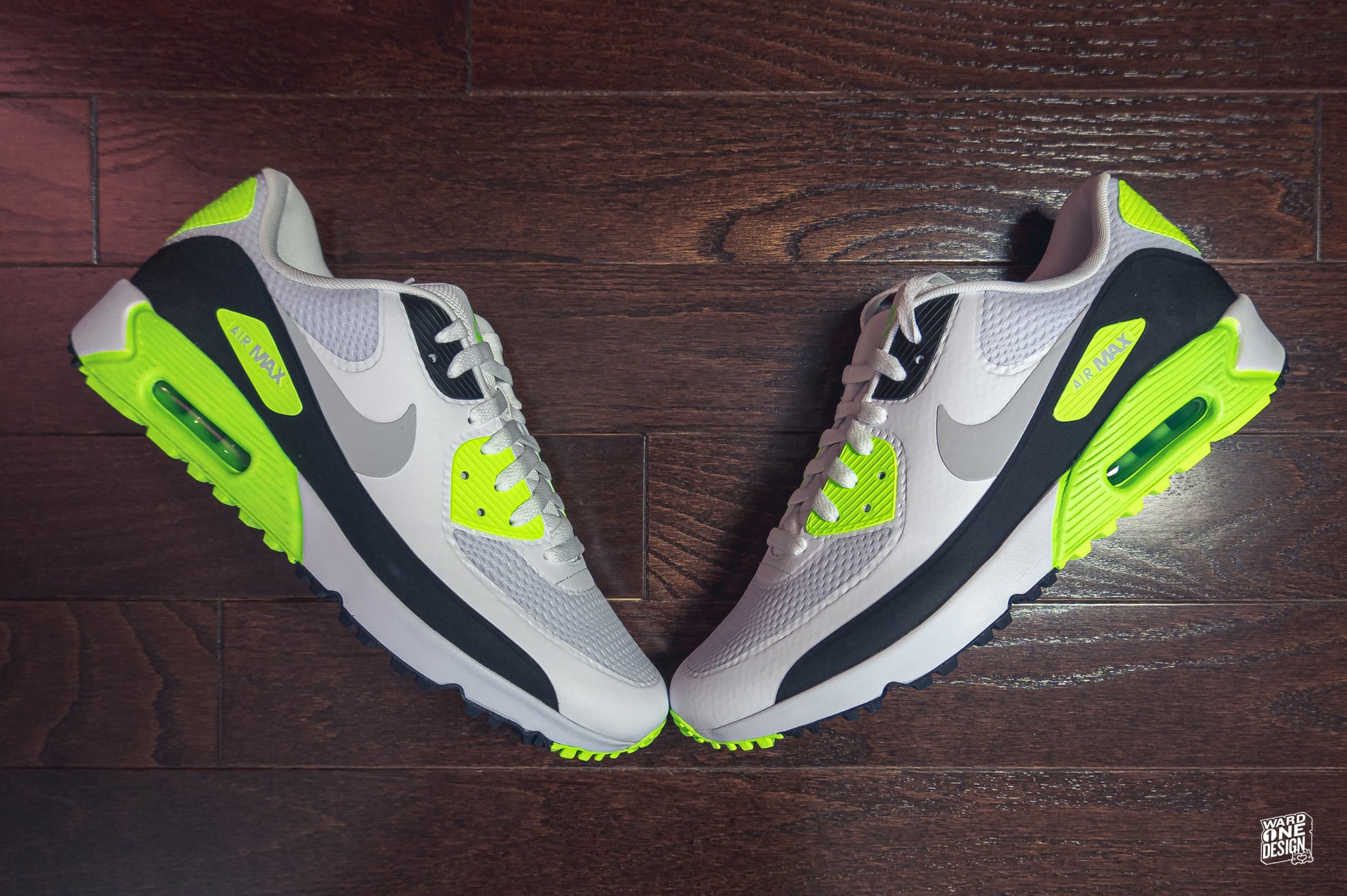 AN ICON RE IMAGINED FOR THE COURSE.
The original Nike Air Max 90 was renowned for its clean lines and timeless style. The Nike Air Max 90 G stays true to the OG icon with a few updates made for golf, like integrated traction and a thin overlay that helps keep out water.